You Are Here:
Home
»
Videos
Playboy completed one of its latest shoots Marrakech, according to an Instagram photo published by one of its swimsuit models Corrine Piccolo nearly a week ago. ...
Read more

›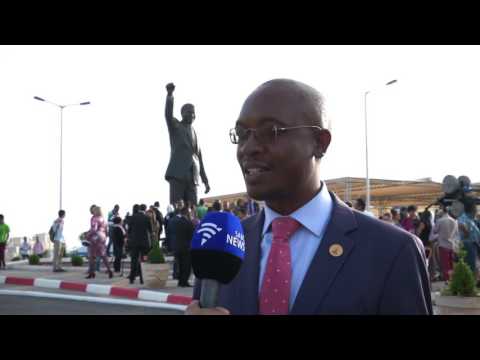 South Africa's principled stance of supporting the freedom of the people of Palestine has been reaffirmed. At the unveiling of a statue of former president Nelson Mandela in the west bank city of Ramallah, ambassador Ashram Suleman said South Africa had enhanced its strategic relationship with Palestine. ...
Read more

›
New York – King Mohammed VI addressed a speech to the signing ceremony of Paris Climate Agreement held at the United Nations Headquarters, which was read by Princess Lalla Hasnaa, who represents the King at this ceremony. Here is the full text of the Royal speech: Praise be to God May peace and blessings be upon the Prophet, His Kith and Kin Mr. Secretary General, Madam President of the COP21, Your Excellen ...
Read more

›