Rabat -  A video clip has surfaced on the internet showing a woman knocking a pervert down with a single punch, after he sexually harassed her. In the video, a passerby is seen squeezing the backside of a middle-aged woman as she knelt to kiss a little boy who was on a motorcycle. Rather than letting it slide, as many in Morocco have become accustomed to doing, the woman quickly turned around and gave the h ...
Read more

›
New York - Speaking during a press conference held at the 2015 Marrakech International Film Festival on Saturday, Francis Ford Coppola quoted the Holy Koran and defended Islam in a touching way. The American filmmaker, President of the nine-member Jury for the 15th Marrakech International Film Festival, answered a question about current events and cinema, in which he talked about Islam in a compelling manne ...
Read more

›
By Karla Dieseldorff New York - Moroccan political analyst Samir Bennis, Ph.D., talks about the history and conflict of today's so-called Western Sahara and provide a number of historical and legal facts that are often overlooked by international media. In this first episode of a series of videos on the topic of the Sahara dispute, Bennis gives a timeline of the historical facts of the region, explaining th ...
Read more

›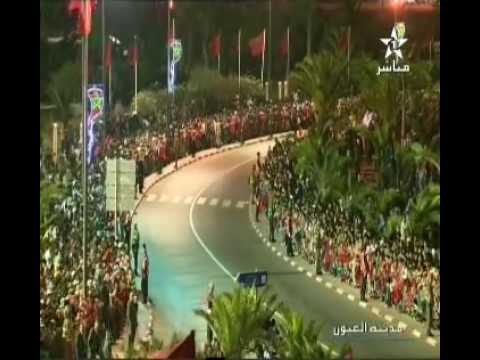 King Mohammed VI arrived, Friday evening, in the southern city of Laayoune. The Sovereign was welcomed at the Laayoune-Hassan Ist airport by Prince Moulay Rachid. HM the King's historic visit, as the Moroccan people are celebrating the 40th anniversary of the Green March, reflects the Sovereign's constant care for the population of the region and resolve to guarantee their dignity. ...
Read more

›