The U.S. Treasury Department said on Wednesday anti-slavery crusader Harriet Tubman will become the first African-American on the face of U.S. paper currency, and the first woman in more than a century, when she replaces former President Andrew Jackson on the $20 bill. Harriet Tubman is a famous anti-slavery activist, credited with helping slaves escape the south, with the Underground Railroad. ...
Read more

›
Rabat - Thousands of people took to the streets of the Belgian capital to join a march "against terror and hatred." The rally was organized in response to attacks in Brussels in March that killed 32 people and injured over 300. According to the Police, around 7,000 people marched across the city of Brussels for the demonstration dubbed "All together." The organizers, however, expected at least 15,000 partic ...
Read more

›
Rabat - Zinedine Zidane, Real Madrid's boss, ripped a huge hole in his pants while jumping and spinning around during an enthusiastic sideshow to Cristiano Ronaldo's brilliant hat-trick against Wolfsburg. Zidane jumped and twisted in frustration after a goal attempt by striker Karim Benzema flew wide of the post. Zidane felt embarrassed after the incident and was left with an enormous rip down the back of h ...
Read more

›
A video Posted on YouTube on April 11 shows moment when Moroccan undercover police officers arrested two FEMEN activists before they took off their clothes in front of the court in Beni Mellal. The local authorities arrested the two FEMEN activists, identified as French nationals, amid applauds from passerby who gathered outside the court to demand the release of the attackers of the homosexual couple. The ...
Read more

›
Officials say more than 100 people are dead at a crowded Hindu temple in southern India after an unauthorized fireworks display went bad. ...
Read more

›
A child in southwest China's Yunnan Province had a lucky escape last month, after falling out of its family minivan onto a busy highway. ...
Read more

›
The moment a female Muslim resident of Molenbeek carrying shopping bags was run over in an apparent hit and run incident was caught on camera in Brussels on Saturday. Reports indicate she remained conscious but sustained injuries. ...
Read more

›
A bombing carried out by ISIS on March 25 killed 41 and injured more than 100, during a match in the small stadium in the city of Iskanderiyah, 30 miles from the capital, Baghdad. ...
Read more

›
Praia  -  The Moroccan national soccer squad beat, on Saturday in Praia, Cape Verde 1-0 in the third day of the 2017 Africa Cup of Nations qualifiers. Striker Youssef El Arabi converted a penalty at the 26th minute to secure three points for the Atlas Lions who top Group F with nine points. Cape Verde is second with six points, ahead of Sao Tome and Principe (3 points) and Libya (zero point). ...
Read more

›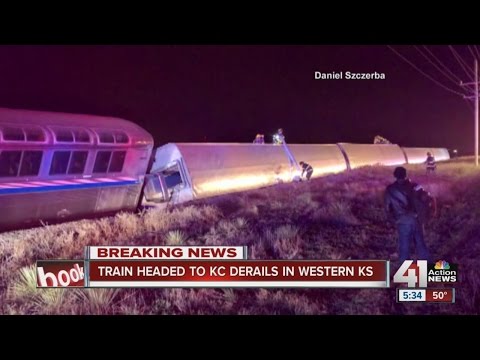 At least 21 people were hospitalized early Monday after a cross-country Amtrak train derailed in southwestern Kansas. Amtrak confirmed that its Southwest Chief 4 train derailed approximately 20 miles west of Dodge City shortly after midnight local time. ...
Read more

›